What is
HubSpot onboarding?
HubSpot is a simple tool to use, however it requires some knowledge to align it with your business strategy and optimize its use and performance.
If you leave the onboarding or setup in the hands of specialists, you will speed up implementation times and your learning curve. Everything is tailored to your unique needs, with full visibility and documentation of the process.
How about having your entire HubSpot ecosystem up and running in 4-6 weeks? Let us tell you about our step-by-step process.
We analyze your needs and objectives:
First off, we work to truly understand your project's requirements and goals, so we can configure HubSpot accordingly. At mbudo, we know that every client is different just as every project is different, too. Our 5+ years of experience in HubSpot implementations has allowed us to create a step-by-step process that will make your onboarding a success.
We organize our team and define tasks and timelines:
The Inbound Manager–your HubSpot expert–will be your main interlocutor from the time of the kick-off meeting to project implementation and training. We structure tasks and deadlines based on agreed-upon objectives.
We perform the implementation:
The mbudo team implements all required assets and processes on time. In weekly meetings, we present progress, make strategic suggestions, and offer ongoing training. You will have access to our project management tool, ClickUp, so you can check in real-time how your onboarding is progressing.
Once the onboarding is finished...
We establish a period of continuous teamwork for optimization and resolution of doubts. mbudo will deliver a final document with the details of the implementation and strategic future actions, so that when the onboarding is finished, you will have enough knowledge of the Inbound methodology to take full advantage of HubSpot.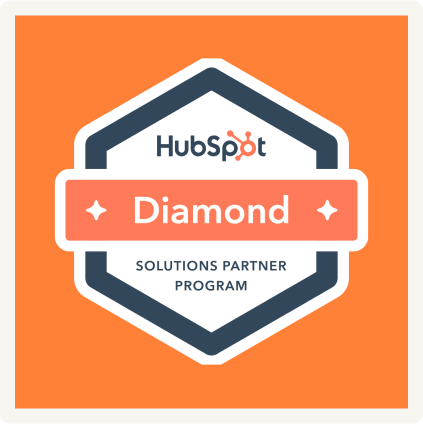 WE ARE

HUBSPOT DIAMOND PARTNERS
mbudo was born in 2017 as an agency specialized in Inbound and HubSpot services. We have always focused on developing the best inbound strategy for our clients, which together with HubSpot and its technology stack, we have been successfully implementing for 5+ years.
By working with us, you will have access to a team of HubSpot specialists that counts on many years of experience and that will help you implement any HubSpot solution you desire.
FAQ
What is the difference between onboarding implemented by HubSpot and by mbudo?
During the onboarding, mbudo not performs a tailor-made implementation but we also give you a personalized training on the platform.
We make sure that you get the maximum potential out of HubSpot by putting an expert team at your disposal that has many years of experience performing HubSpot implementations.
Your learning curve will be much faster and you will get the most out of HubSpot.
How many hours of work will it take me to do a HubSpot onboarding with mbudo?
If your time is limited, we will only ask you to dedicate one hour per week during the onboarding process. Afterwards, you should attend the training session(s) once the tool is up and running.
We do the work of getting HubSpot operational as effortless for you as possible.
Does the onboarding include the migration of my current CRM?
If you are replacing your CRM with HubSpot, we will take care of the migration from your current platform. If you prefer to keep your CRM, we can also integrate HubSpot to synchronize the information.
We have experience in integrations with platforms such as Salesforce, Pipedrive, Odoo, or Clickup.
Every project is different, every client is unique. We want to be part of your team, focused on growing your business with Inbound strategies and customized solutions.
Contact us
TELL US
ABOUT
YOUR PROJECT
We will contact you shortly to hear from you and let you know how we can help.