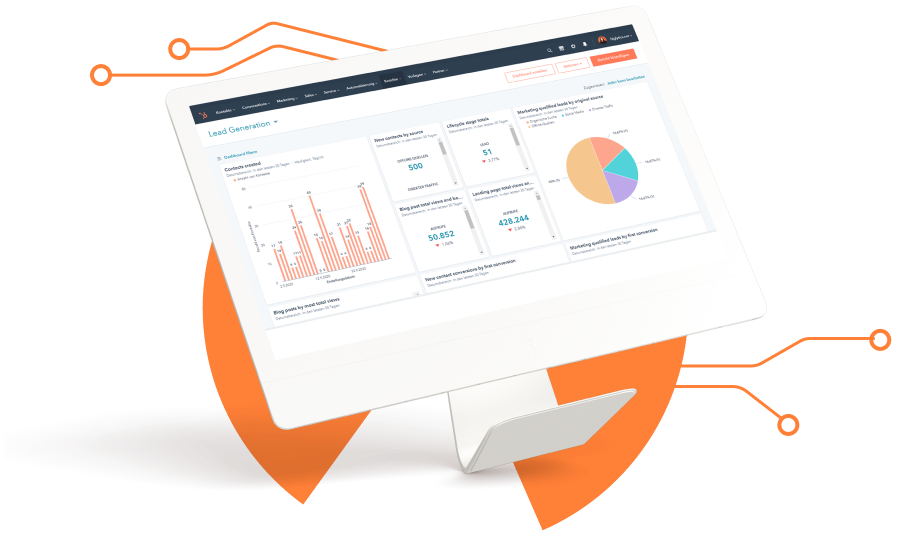 We have the best marketing automation tool on the market: HubSpot. It's a unique platform that allows you to automate your customer journey.
By capturing and analyzing data, we build segmented marketing campaigns aligned with your business strategy.
We elaborate automation strategy for lead acquisition, communication, and nurturing, and customer lifecycle definition.
Definition of automation tactics and implementation in HubSpot:
We analyze audience behavior and define specific contact triggers. Automated emails, workflows, sales sequences; HubSpot offers us the best automation tools and at mbudo we implement them.
Chatflows and lead scoring configuration:
We create customized and effective chatflows developed directly in HubSpot. Through lead scoring, we detect audience behaviors and create segmented campaigns.
Constant optimization and reporting:
We generate customized reports for each project. Continuous analysis and optimization help us reach goals.
Customized training:
Every project is different. Every customer is different. Our training is always customized according to the needs of the project and user profiles.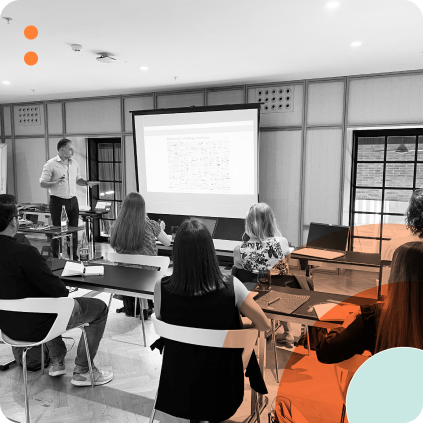 HOW DOES THE
IMPLEMENTATION WORK?
We start with an initial kick-off meeting with all the stakeholders involved in the automation strategy definition. We establish a project timeline together with the customer and set up weekly follow-up meetings.
Within 4 to 8 weeks - depending on the complexity of the project - we get it up and running in HubSpot.
FAQ
Why choose HubSpot as your automation tool?
As of today, HubSpot is the most complete and flexible tool for automating your marketing, sales and service processes.
Some examples of automation with HubSpot?
Database segmentation, marketing email automation, forms, task automation, status updates in business pipelines, and ticket creation, among others.
What is customer lifecycle automation?
It consists in automating certain messages to your leads using different parameters, including their current lifecycle stage.
This way, you can personalize communications with every single contact in a large database.
You can automate welcome messages, Sales promotions, renewal campaigns, and basically any message you need to address to your audience.
Every project is different, every client is unique. We want to be part of your team, focused on growing your business with Inbound strategies and customized solutions.
Contact us
TELL US
ABOUT
YOUR PROJECT
We will contact you shortly to hear from you and let you know how we can help.