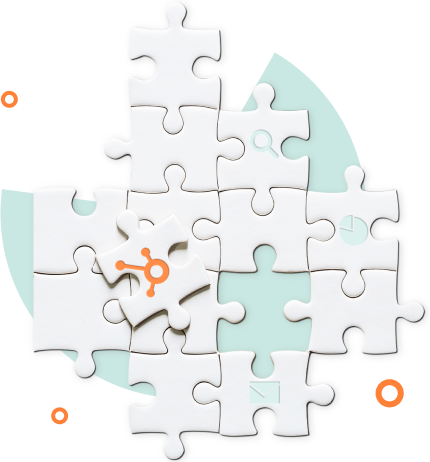 Attract, Convert, Close, and Delight...we're experts in the fundamentals of Inbound Marketing. But what makes mbudo unique is that we put ourselves in your shoes to understand your needs, and design and implement an Inbound Marketing strategy that works for your business and achieves results.
We analyze the starting point and define clear and achievable goals that are in line with business objectives.
Definition of Buyer Personas and the Customer Journey:
We research the behaviors and activities of your ideal customer to create a Buyer Persona template, then map their Customer Journey to determine what content and channels are most appropriate.
Multi-channel content strategy and SEO positioning:
Website content, blogging, email marketing, social media, paid media...we do it all! We create strategies for generating traffic and capturing and nurturing leads with segmented campaigns. Through keyword analysis and SEO strategy, we generate search-optimized content that will improve the organic positioning of your website and blog.
Definition of your roadmap and campaigns:
Content campaigns are the core of your Inbound Marketing strategy. We design campaigns that allow you to grow your audience and their engagement.
HubSpot implementation and continuous optimization:
We centralize operations (content management, email marketing, social media, blogging) in a single tool, which allows us to have a 360 vision of all actions. We generate customized reports for each project in line with business objectives. Analysis and continuous optimization allows us to achieve successful results.
Personalized training:
Every project is different, every client is different. Our training is always personalized based on the need of the project and user profiles.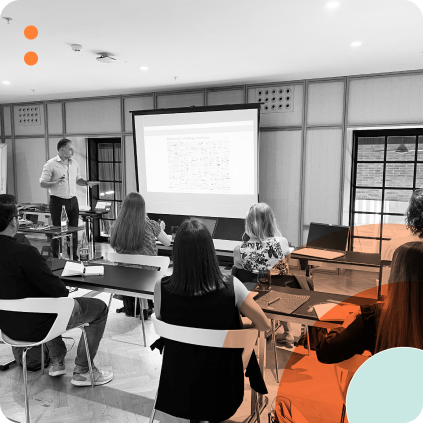 HOW DOES THE
IMPLEMENTATION WORK?
We start with an initial kick-off meeting with all parties involved in defining the strategy, agreeing on a timeline and weekly meetings.


An average project timeline lasts between 4 and 8 weeks, depending on complexity. During this time, we define the strategy and put it into operation in HubSpot.
FAQ
Is Inbound Marketing right for my company?
Inbound Marketing can be adapted to different types of businesses, both B2B and B2C. As long as your service or product has information to share, Inbound Marketing will allow you to position yourself as a reference in your sector.
What other services are involved?
Once an Inbound Marketing strategy has been implemented, you will start to see results within 3-6 months.

A 360° Inbound Marketing project usually encompasses various components (content creation, social and paid media, email marketing, automation, SEO), all of which work hand-in-hand to achieve the project goals.

At mbudo, we offer customized monthly services based on the characteristics of each project.
How long does it take to define and implement an Inbound Marketing strategy?
In our experience, the average timeline for defining an Inbound Marketing strategy is 4-6 weeks. While creating the strategy, we configure and customize your HubSpot platform so that everything is operational in just a few weeks.
Does mbudo help implement the strategy?
At mbudo, we not only help you define an Inbound Marketing strategy, we also implement it.
We can assist you with all Inbound activities: content development in different formats, social media and paid ads management, SEO optimization for web and blog, email marketing, automation, etc.
And of course, everything centralized in HubSpot!
Are any other platforms or tools required?
Ideally, HubSpot will be the platform of choice for the implementation of Inbound Marketing strategies.
At the end of the onboarding process, our expert team will provide you with a detailed training on how to use HubSpot.
Every project is different, every client is unique. We want to be part of your team, focused on growing your business with Inbound strategies and customized solutions.
Contact us
TELL US
ABOUT
YOUR PROJECT
We will contact you shortly to hear from you and let you know how we can help.