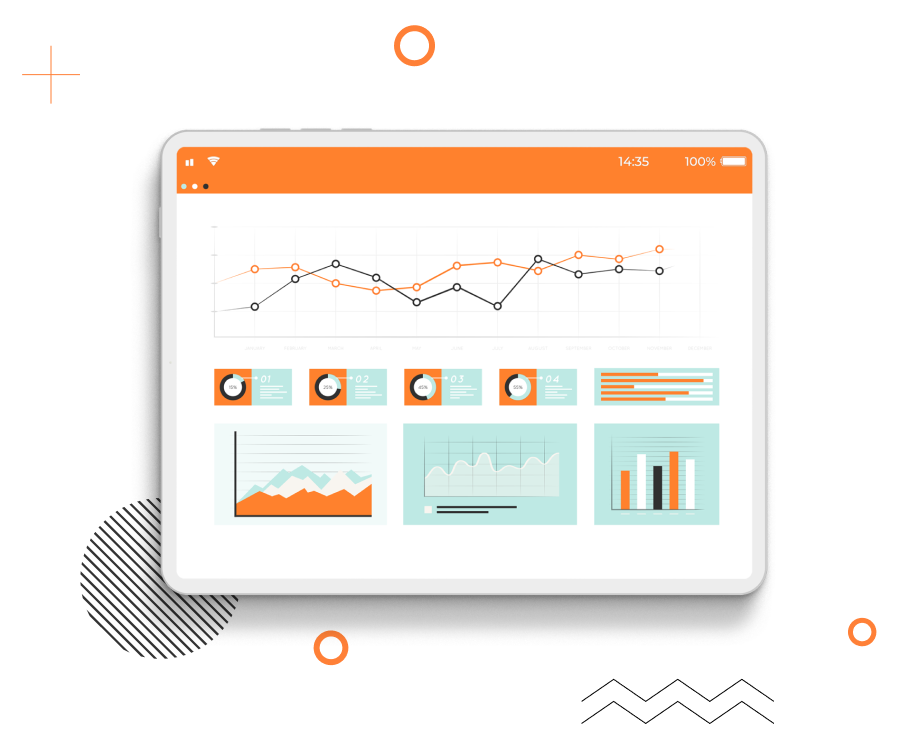 Choosing the right CRM is key in implementing an Inbound Sales strategy. Tools such as the HubSpot Sales Hub allow sales teams to automate processes, schedule tasks and meetings, automate emails, manage forecasts, and create custom reports.
We understand your business model and perform a tailor-made HubSpot CRM implementation. Once the setup is finished, your team can use the tool easily and independently, taking full advantage of HubSpot's CRM capabilities.
Initial audit of the CRM and sales processes:
To start out, we review current sales processes and lead/client management so that our strategy is 100% aligned with your business model. Once the processes have been understood and points of improvement have been detected, we set the objectives to be achieved.
Implementation of the CRM and custom sales tools in HubSpot:
We adapt HubSpot parameters to the project's unique requirements. You will also have access to our project management tool, ClickUp, in real time.
Migration of your current database:
We analyze your current database and systems, and work on migration or integration with HubSpot. This way, all information and processes are retained in a new and improved CRM.
Configuration of custom Dashboards and reports:
We prepare customized reports in HubSpot according to your business model. You will be able to view specific metrics on sales performance or deal evolution in the sales pipeline.
Personalized training and consulting:
We help you optimize your business processes with the implementation of new processes in the HubSpot CRM. We design training sessions 100% adapted to your company's commercial and operational processes.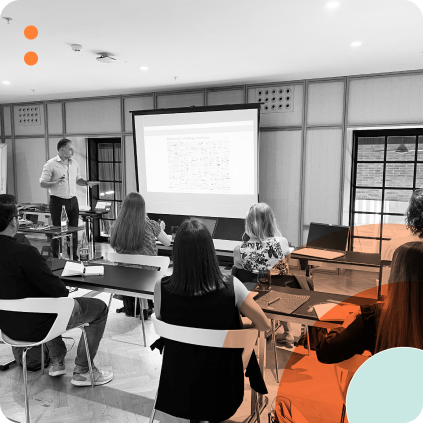 HOW DOES THE
IMPLEMENTATION WORK?
We start with an initial kick-off meeting with all parties involved in defining the Sales strategy and objectives, agreeing on a timeline and weekly meetings.
An average project timeline lasts between 4 and 8 weeks, depending on complexity. During this time, we define the strategy and put it into operation in HubSpot.
DO YOU HAVE ANY DOUBTS?
FAQ
What advantages does the HubSpot CRM offer?
The HubSpot CRM is a robust, scalable, flexible, and unified solution for Sales, Marketing, and Customer Service.
Its ease of use and flexibility allow for accelerated implementation and adoption by different user profiles.
HubSpot also offers the highest standards in security and capability.
How does mbudo help with the implementation?
At mbudo, we perform a tailor-made HubSpot CRM implementation.
We migrate your current database to HubSpot or sync your existing operations. We adapt the tool to your Sales, Marketing, and Customer Service processes.
What is Inbound Sales?
Inbound Sales is a methodology that improves the efficiency of sales teams through Sales and Marketing Automation.
HubSpot allows for easy implementation of this methodology for any Sales model, facilitating the alignment of all business units and teams.
Every project is different, every client is unique. We want to be part of your team, focused on growing your business with Inbound strategies and customized solutions.
Contact us
TELL US
ABOUT
YOUR PROJECT
We will contact you shortly to hear from you and let you know how we can help.