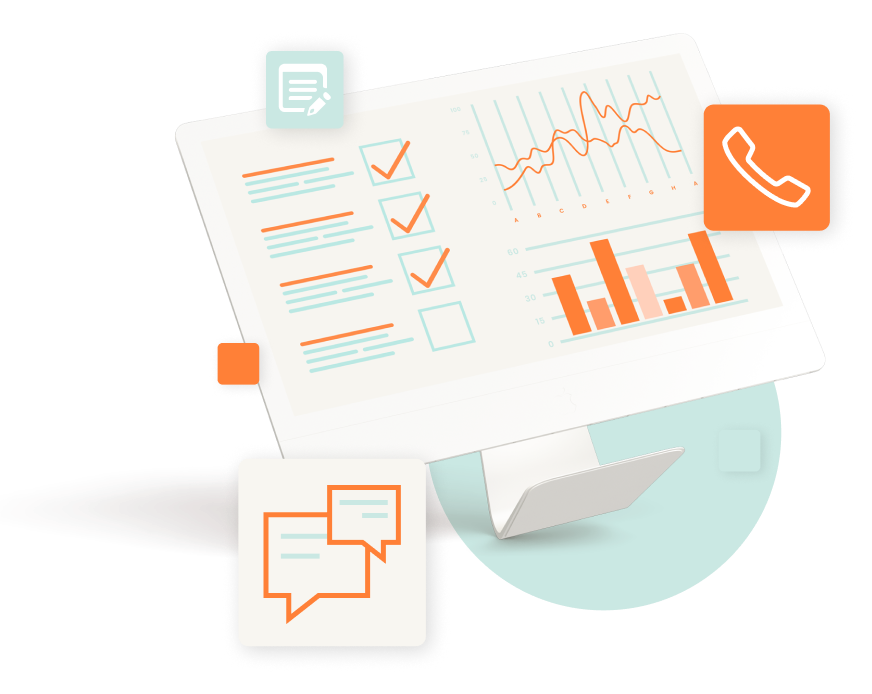 We make Customer Service more professional through a tailored platform that can help you create personalized customer experiences.
Through HubSpot Service Hub, we set up tickets management and customized monitoring systems. We also automate processes to improve performance in incident resolution.
Strategy definition and planning:
In this initial phase, we establish guidelines for the relationship between internal Customer Service processes and the customer experience in the post-sales phase. We make sure that the implementation will optimize both work processes and the quality of service and customer care.
Set up and implementation in HubSpot:
We implement the solution in HubSpot, creating custom pipelines and establishing ticket entry channels. We automate ticket assignment and customer communication with satisfaction surveys, a knowledge base, and a ticket portal.
Customized reports:
We create customized reports that will allow you to monitor in real-time the volume of tickets as well as response time, customer feedback, and knowledge base usage statistics.
Training, support, and continuous optimization:
We offer you support and optimization services tailored to your needs. We develop tailored training programs based on user profiles. It helps you speed up the use and adoption of HubSpot's Service Hub tool.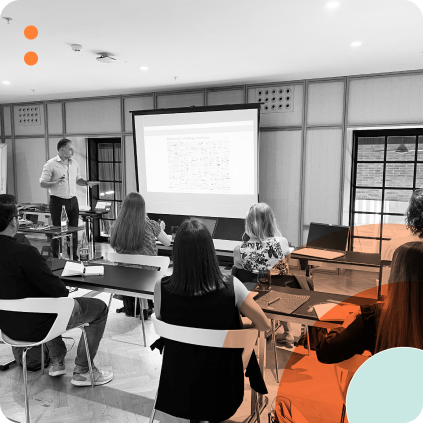 HOW DOES THE
IMPLEMENTATION WORK?
We start with an initial Kick-off meeting with all the stakeholders involved in the customer support strategy definition.
We establish a project timeline together with the customer and set up weekly follow-up meetings.
Within 3 to 5 weeks - depending on the complexity of the solution - we get your Customer Service project up and running in HubSpot.
FAQ
What are the advantages of using HubSpot as your Customer Service tool
HubSpot's solution includes the implementation of Sales and Customer Service pipelines, ticket management, automation, SLA definition, satisfaction surveys, and a knowledge base, among other functionalities.
In addition, you can have all customer operations in a single tool, from CRM implementation to marketing automation and customer service. You will be able to optimize the customer experience in all lifecycle stages.
Do I need to purchase other HubSpot tools?
It is not required, you can purchase only the Service Hub in any of its versions: Starter, Pro or Enterprise.
Every project is different, every client is unique. We want to be part of your team, focused on growing your business with Inbound strategies and customized solutions.
Contact us
TELL US
ABOUT
YOUR PROJECT
We will contact you shortly to hear from you and let you know how we can help.