Starting as a tobacco shop in Luxembourg in 1847, Landewyck Tobacco has grown into one of the most respected 100% family-owned, independent tobacco manufacturers in the world. They manufacture tobacco and cigarettes themselves, exclusively in Western Europe (Luxembourg, The Netherlands, Belgium, Germany, Spain, France, and Hungary).
Industry: Tobacco manufacturers
Size of the company: 50-200 employees
Case of study : HubSpot onboarding, Marketing services retainer, web design
Products: Marketing Hub Enterprise
Challenges and objectives
What do you do when government regulations and laws prevent you from promoting your product? That was the case for Landewyck, a company that wanted to generate more leads and sales in Spain and Portugal among tobacco industry professionals. In these countries, all tobacco advertising is forbidden, meaning Landewyck couldn't advertise useful information to potential customers.

However, the law allows for communication with industry professionals, and this is where we found the ideal opportunity for an Inbound Marketing project. In this space, Landewyck could use online tools to increase knowledge of Landewyck's products and brands, with an aim to increase their visibility in physical stores.

The project also took into account the commercial aspect of the operation, which is key in connecting with the end tobacco store owner.
CRM:
The HubSpot platform was already being used as a CRM by Landewyck Tobacco. Their HubSpot license type is the HubSpot Marketing Hub Enterprise, the top tier that offers all of the functionalities of the platform. As HubSpot experts, mbudo was brought on to accomplish the objectives of the project.
Online Club:
In order to connect with the end-user (tobacco store owners), an exclusive, online space was created for tobacco industry professionals to get informed. Called Club Landewyck, it features curated information on Landewyck products, promotions, official prices and statistics, news and blog posts, plus fun sections about curious industry facts and a monthly trivia question. The Club is only accessible through easy online registration or app. We obtain personal information from our users for follow-up and lead nurturing and the user gets valuable industry information in exchange.
Content strategy:
A content strategy was created to offer relevant information to leads at every point they may seek it out: creation of Buyer Personas, a monthly newsletter, targeted email blasts, email nurturing based on Buyer Personas, monthly organic social media calendar, monthly blog posts, downloadable content such as infographics and guides, Pillar Pages of core content, as well as SEO optimization of all content.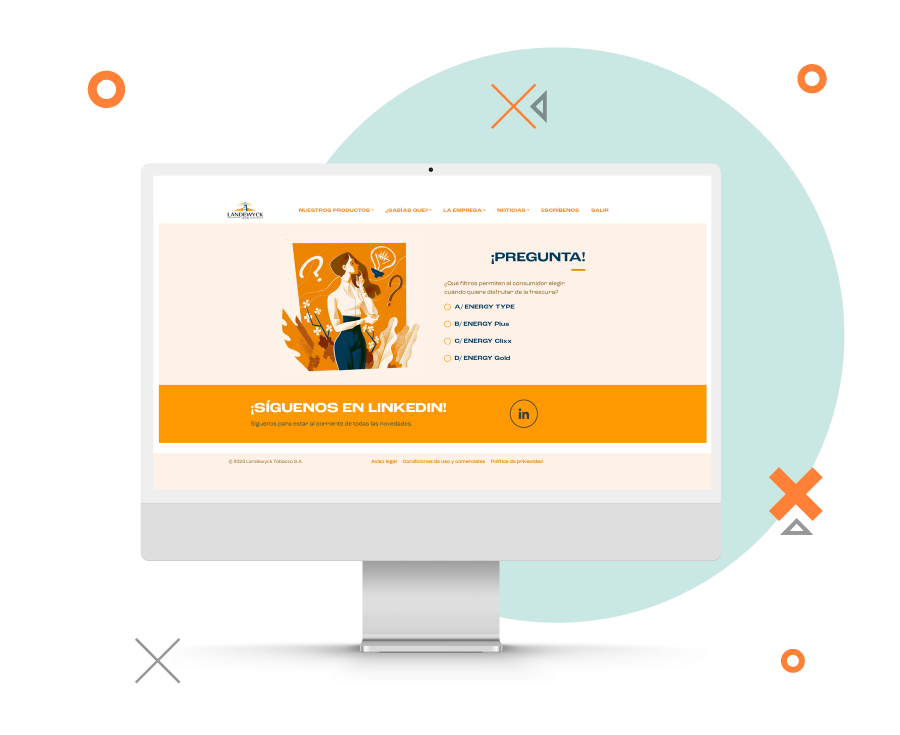 Sales enablement:
To help the commercial side of the project stay up to date on all Marketing activities – and thus better frame their conversations with potential leads – sales enablement actions were carried out, including monthly email briefings about Club news and QR codes on business cards to aid Club registration.
"Our organization in Iberia was totally new to the Inbound Marketing concept. mbudo has been key to the process of understanding the elements of a successful strategy. The project is already meeting expectations and we are only two years down the road!" Myriam Gómez Barredo - Iberia Sales Manager.
Results
Successful deployment of Club Landewyck via web portal and app, offering an improved customer experience and well-rounded brand experience.

Increased website traffic and qualified leads, with 374% growth in monthly web sessions on the Spanish website between October 2021-22, and 217% growth on the Portuguese website for the same period.

A growing commercial database and newsletter subscribers, with the number of database contacts growing over 900% between October 2021-22.

Creation of an Inbound Marketing strategy that can be replicated in other countries and markets.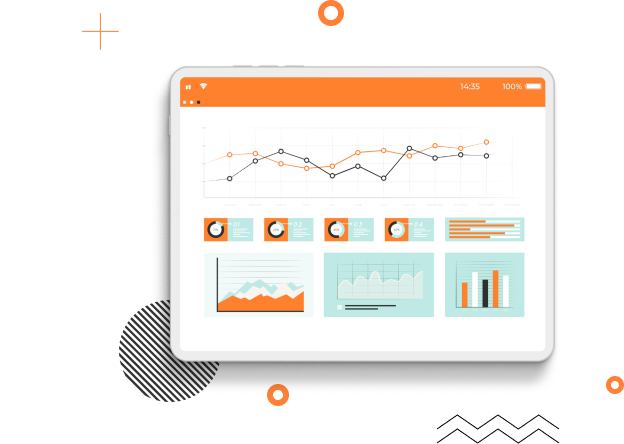 Contact us
TELL US
ABOUT
YOUR PROJECT
We listen to you. Leave us your contact information and we will contact you shortly.