So you are looking for an Inbound Marketing in Madrid?
Need an expert Inbound Marketing Agency? We are experts in implementing Inbound Marketing strategies and Hubspot Diamond Partners.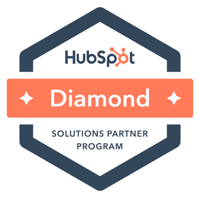 About mbudo
Discover the background, team, and values of mbudo Marketing & Ideas!
Mbudo was founded in Madrid in 2017. Although we are a young agency, our experience in digital strategy is very wide.

Our founders, David Romero and Ana Botija, have 35 years of experience successfully leading marketing and sales teams. After years working in large multinational companies, they founded mbudo, a digital agency specialized in Inbound Marketing, CRM, and customer service.

We are a team of passionate and dedicated people. Marketing professionals, project managers, journalists, digital strategy experts, SEO, SEM, graphic designers, etc.

Our focus is to offer personalized service to each client, prioritizing quality, flexibility and customer experience.
We are a Diamond Partner of HubSpot, and we make sure that each of our clients gets the most out of their digital strategy through HubSpot.

We have experience - more than 100 projects on HubSpot endorse us - to help our clients in lead generation, marketing automation, sales processes and customer service.

We have multinational profiles and we are native in Spanish, English, Portuguese, Italian, French and German.

Working with us you will have access to a Diamond team of HubSpot specialists with years of experience, who will help you implement any solution of the tool.
Keep reading to learn more about Inbound Marketing and how we can help you from mbudo.
The essentials of Inbound Marketing
Inbound Marketing is an excellent methodology for optimizing marketing and sales processes, efficiently managing CRM, producing valuable content, attracting potential customers, and closing sales. At mbudo, we have experience in defining Inbound Marketing strategies, from definition to implementation, analysis, and optimization.

Here are the 5 essential areas for your Inbound Marketing project to be a success.
Inbound Marketing Strategy
Your strategy is at the center of everything you will do in Inbound Marketing.

At mbudo, we know how to create an Inbound Marketing strategy for any type of company, both B2B and B2C, and we are passionate about developing custom digital strategies for each client.

Whatever your business, we develop an Inbound Marketing strategy just for you. Buyer Personas, segmentation, brand, content plan, advertising, lead generation, retention, automation, analytics... These are the key elements to define and develop to ensure you are achieving your business goals and finding the right customers.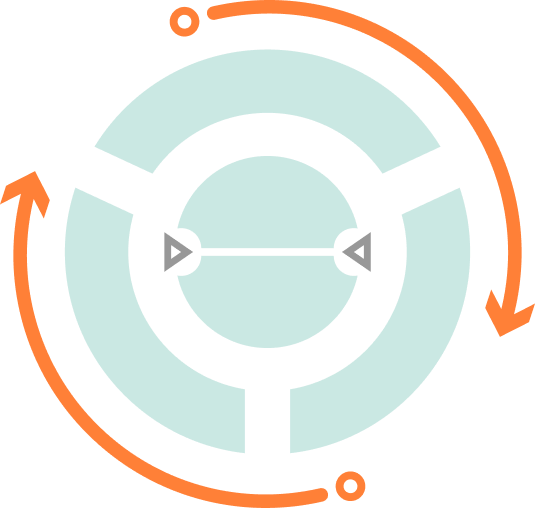 HubSpot Platform
HubSpot is currently the most comprehensive platform for executing your Inbound Marketing strategy.

At mbudo, we help our clients to fully utilize the capabilities of Hubspot and build a platform tailored to their needs.

Hubspot solutions are adaptable to your business: CRM, Marketing Hub, Sales Hub or Service Hub, with different plans, starting with the free version, Starter, Professional, and Enterprise.

For more information about HubSpot, check out their website.
CRM and Customer Lifecycle
Your CRM is the main pillar for the organization of your marketing strategy.

At mbudo, we review your CRM and help you optimize it. You can use the built-in HubSpot CRM or integrate your own CRM (Salesforce, Microsoft Dynamics, Odoo, etc).

We develop strategies to define the lifecycle of your customers from the lead generation phase, segmentation based on the Buyer Persona, and definition and implementation of the Buyer Journey. Along the same line, we develop content and appropriate actions for each stage of the sales cycle.

Your customer strategy should always be aligned with your business goals and your marketing and sales strategy. mbudo analyzes which visitors you want to attract and their motivations to become a potential customer of your product or service.
Marketing Automation
Efficiency is key in any commercial process. Have you reviewed your business development, sales or customer service processes lately? Marketing automation allows for the optimization of processes, from lead generation, qualification and assignment to the sales team.

At mbudo, we are experts in creating complex automations to organize all your processes. From email marketing campaigns to chatbots, task assignments, etc. Marketing automation works so that you can focus on important tasks. Automation is an excellent way to scale without having a large team or resources. Your workflows will run 24/7.
Content Strategy
Content is king" and this is truer now than ever. Your content can make or break your business, so you need to have an incredible content strategy.

Your content strategy should take into account concepts such as Buyer Personas, the Buyer Journey, keyword research and SEO strategy, etc. Even the tone in which you speak is as important as the content itself. Are you attracting leads in the right place and at the right time?

At mbudo, we are experts in content strategy and content creation. We develop all types of digital content, ebooks and infographics, websites, blogs, landing pages, emails, publications and social media content. We make sure to develop and optimize your digital content strategy.
Customer Experience

The mbudo method is our reference guide to successfully carry out projects. For us, the customer experience is fundamental.
First contact - From the first time we contact, the customer experience begins. We are dedicated to solving customer problems and only take on projects that we are passionate about.
Active listening - mbudo is here to listen to your needs, analyze your processes and content, and find what works best for you.
Only solutions - With mbudo you will get solutions, never problems.
Onboarding process - Our onboarding process is crucial to define the launch and gear of the project. We will define together a timeline of inbound marketing tactics and specific actions to grow your business.
Flexibility and Quality of Service

We adapt to each client and project to provide quality work within the established deadlines.
Custom proposals - Your needs as a company and customer are absolutely unique. All our proposals are elaborated ad-hoc.
Project management - All our account managers are experts in HubSpot and digital strategy. Your account manager will be your point of reference, and who will manage all aspects of your project, always exceeding expectations!
Updates - We stay updated with the latest news in HubSpot and Inbound Marketing and incorporate it into your strategy.
Continuous optimization - We optimize the inbound marketing strategy on a recurring basis, in line with new trends and formats or new business goals.
Why mbudo is the best Inbound Marketing agency in Madrid?
mbudo is based in Madrid, but we have the capability and resources to work globally and with global companies to expand your business to other markets.

Our exclusive mbudo method means you will always know what to expect: the best customer experience and high-quality work.

We are a full-service marketing provider

, experts in everything from strategy and customer lifecycle, to content and automation.

mbudo is a HubSpot Diamond Partner, and we have been working with the HubSpot platform on a daily basis for over 6 years.
Contact us
TELL US
ABOUT
YOUR PROJECT
We will contact you shortly to hear from you and let you know how we can help.